Silicone Rubber Heater
Silicone rubber is a flexible material with excellent temperature properties. Fiberglass-reinforced silicone rubber gives your heater dimension stability without sacrificing flexibility. They can be designed any size and shape according to the application and can be used for many low and medium temperature applications. Silicone rubber heater can be supplied with PSA backing (pressure sensitive adhesive) or it can be vulcanized to metal parts.
Heater Length

0~20

meters

Heater Width

0~1.2 meters

Heater Thickness

1.5mm

Heater Voltage

0~480V

Heater Temperature

0~250℃

Heater Power Desnity

0~1W/cm

2

Heater Fittings

3M adhesive, knob controller, digital temperature controller, thermostat,springs, velcro strips and etc
Note:
1. The product price is the reference price, and the specific price is calculated according to your requirements for the product.
2. The size, shape and packaging of our products are custom-made. And print logo or other patterns on the product are available.
3. If you have other requirements, please let us know in time so that we can quote the best price for you or give you professional advice.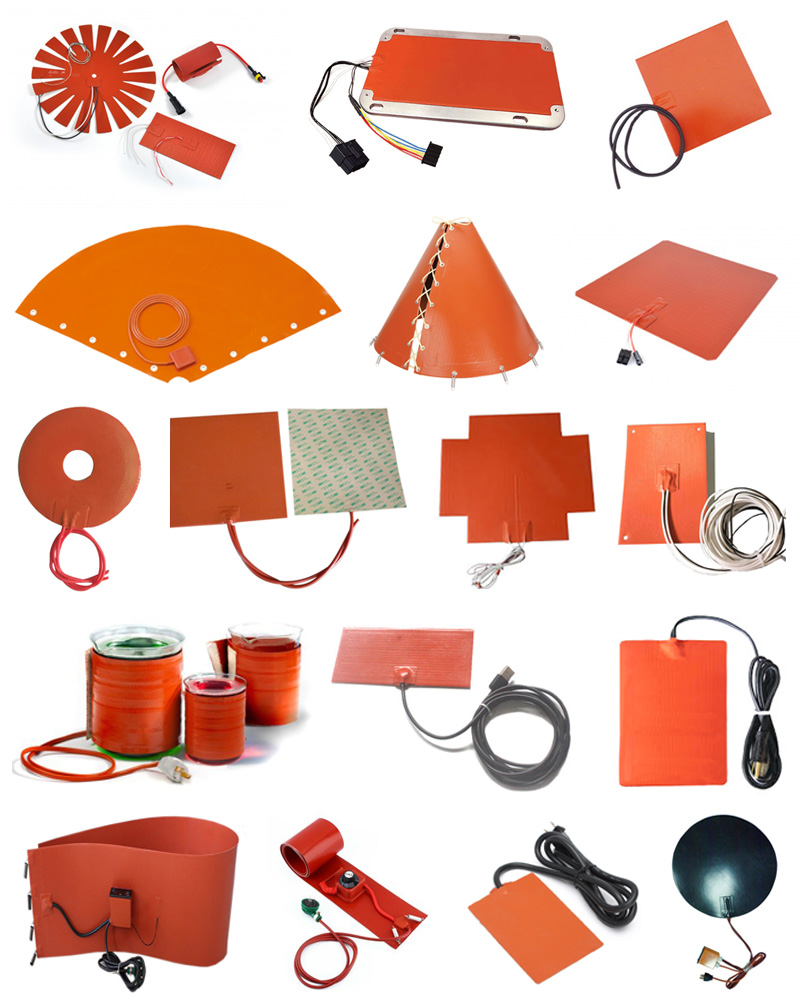 Application
(1) Car engine/battery heating
(2) Steel/plastic drum heating for water,oil,milk,honey and so on
(3) 3d printer heating
(4) Pizza delivery bag heating
(5) Food machine heating
(6) Medical device heating
(7) Other device heating and so on